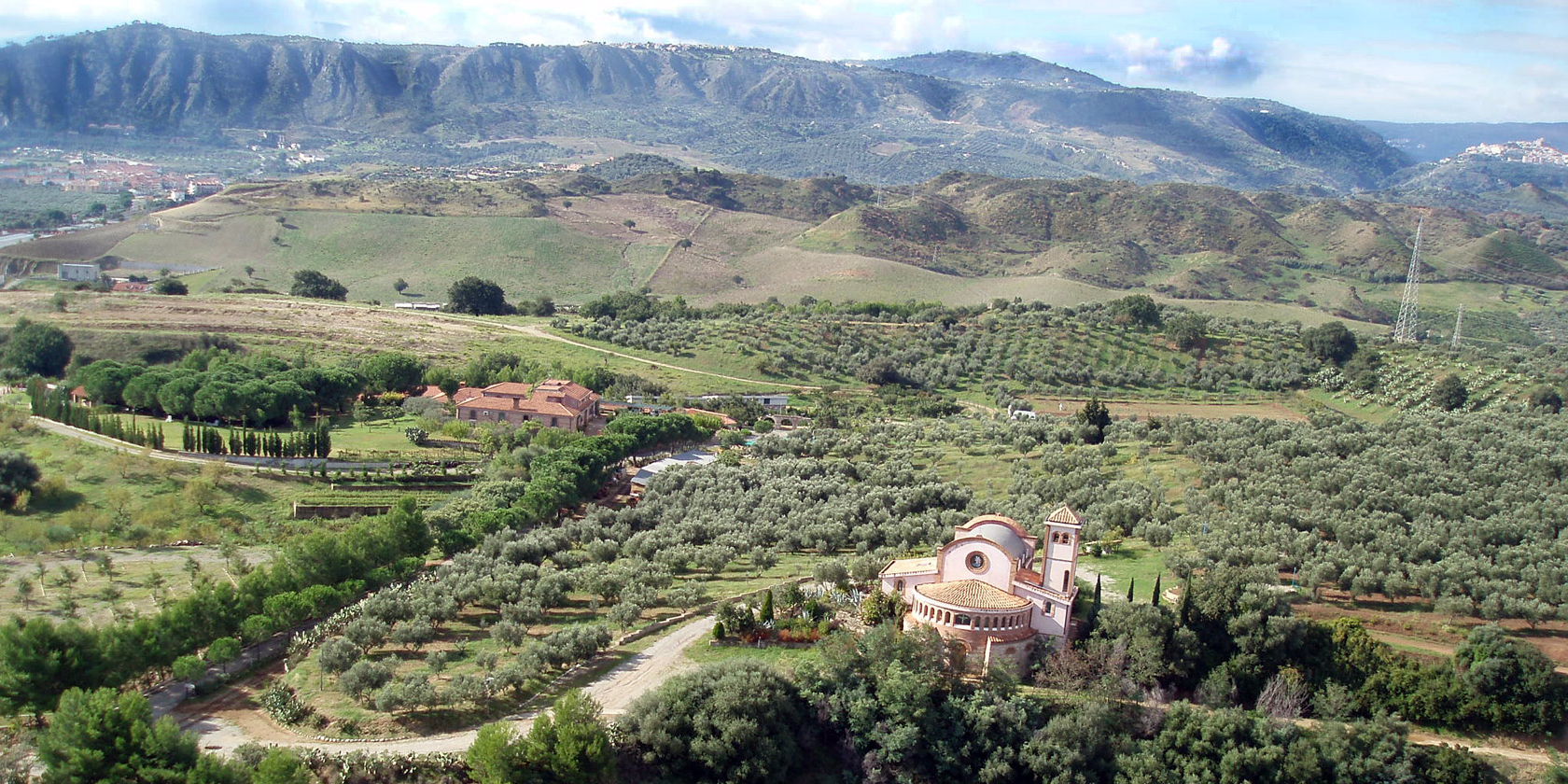 Borgo Piazza is a 44-hectares estate, run with strict adherence to environmental protection of unique natural and scenic qualities.
It stands on the hills whose altitude varies from 80 to 130 meters above sea level, at 800 m distance from the sea and beaches, right in the middle of the Gulf of Squillace, a few kilometers from Catanzaro Lido and Soverato. This area is one of those magical places that the Greeks, coming from the sea, chose as their new homeland by building the beautiful Skylletion, today Squillace.
The farmhouse "Casale" is an historic building in the center of the estate which dates back to the mid-nineteenth century  and it was restored in 1997 to be used as the main house the property. Adjacent to it, a guesthouse has been renovated to become the core group of our farm holiday accommodation.
In 2008, the residence was expanded around the house with settlements of new organic dwelling units and functional services for the community of the village, open to further evolution.
Hospitality is offered in discretion and tranquility, thank to different types of accommodation: comfortable and elegant rooms in the farmhouse, modern air-conditioned studios with sleeping area and terrace, very comfortable residences of  different sizes (single and three-local) up to our large independent detached villas, fully equipped and available throughout the year for holidays, healing sojourns, work, weekend, events.At Borgo Piazza organic farming and permaculture are practiced with passion and with integrated services for tourism and social projects.
ALWAYS BLOOMING NATURE
Borgo Piazza is an eco-system in a natural Mediterranean scrub.
OUR IDEA OF HOSPITALITY
Everyone is welcome, PETS are welcome!
RUSTIC ENVIRONMENT…
but comfortable and familiar…
The magic of the sea of the Caminia Bay
Offers
get our best offers and gift for you
Before sending the message you confirm to have accepted our Privacy Policy