OUR CHURCH IS YOUR CHURCH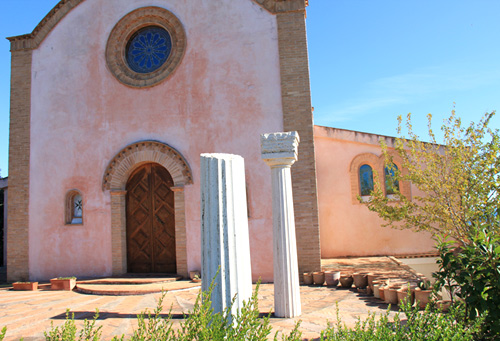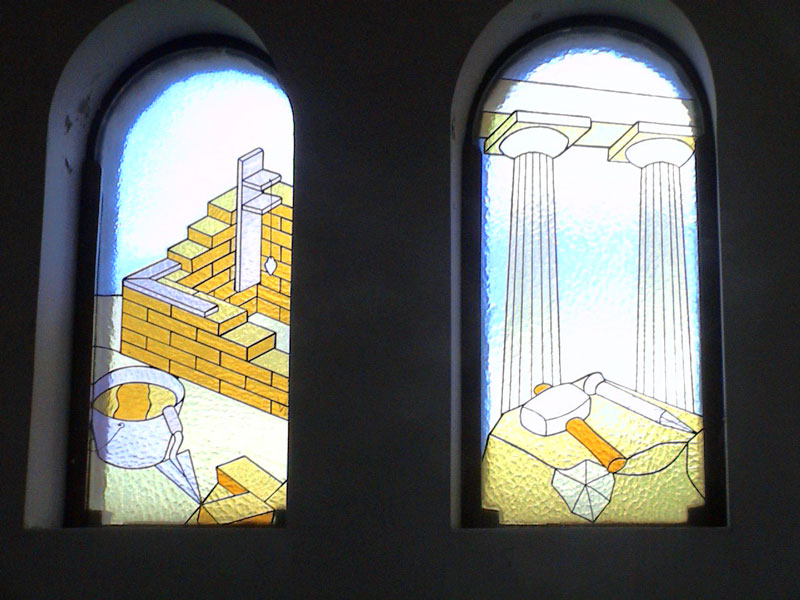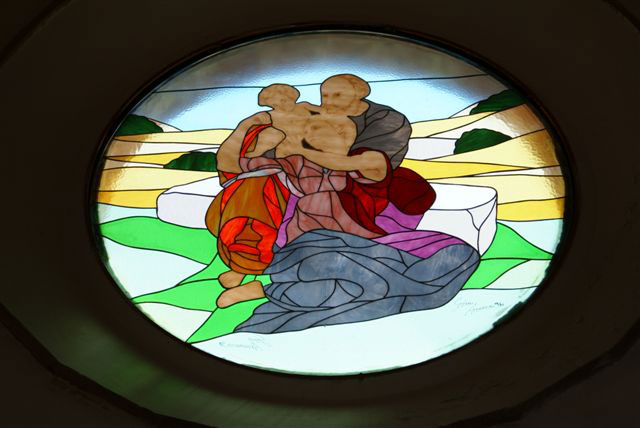 Dedicated to the "Holy Family", the church was designed and built by the founder Peppino Ponterio in the 90s. The spirit that animated and stimulated first of all Peppino and his wife Elda was to honour the memory of their son Paolo, who died prematurely at a young age. It is here that Paolo rests, together with Peppino and other loved ones of the family. At the same time, however, the church embodies another vocation, the one for hospitality that has characterized the Ponterio family since the 1960s and which is here "projected" in spiritual terms.
The church wears Christian symbols with proud, aware of the revolutionary force of the message of Christ. A message of love and universal respect for others; towards the other! An awareness that also concerns respect for Christian roots; these roots have strongly contributed to building and "colouring" the Western world in which we were born and in which we continue to live.
The world, however, is not only the Western one; and if The Truth is supposed to be one, its interpretations and paths are necessarily and wonderfully different. Whether you are Muslim, Jewish, Buddhist, Protestant… it doesn't matter. Indeed, based on respect for the other, our church is free, it is open.
Therefore, our church is your church!
A space for free encounter without rigid dogmas where to get to know each other in respect of the Common Humanity.
This is meant to be: a meeting place, a retreat, a gathering point for different religious and spiritual sensitivities. This kind of approach mirrors, not surprisingly, the different sensibilities that move the members of the Ponterio family, owner of the Borgo: starting with the founder and his wife Elda, passing on to their daughters Donatella, Elvira and Cristiana, up to the last generations with Marco, Paolo and Flavio.
All of them, despite important differences, agree in believing, in feeling, that a wonderfully formidable Energy hovers and lives above us and has created, or at least influenced, the creation of a corner of paradise like "Borgo Piazza".
Whether he is called God, the Great Spirit, or the Great Architect of the Universe, his hand touches our lives and rests gently on our shoulders.
Many other stories and little secrets live and breathe inside and outside the church.
If you come to visit us we will be happy to tell you about it…
CONTACT US FOR INFORMATION
Ask for further information about this service
By Email
Info and reservations: info@borgopiazza.it
By phone
From 9 AM until 1 PM o'clock and from 3 PM until 6 PM
Elvira: +39 349 7811695
Marco: +39 392 5108591
Paolo: + 39 338 6546664